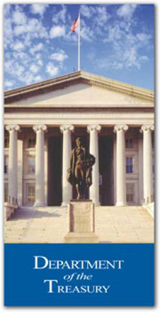 In the early 1960s, there was a movement in California to abolish the position of City Treasurer so, for self-preservation, City Treasurers banded together and in 1965 chartered the California Municipal Treasurers Association with headquarters in Palo Alto, California. Hank Burget was the first President; he and his wife ran the office out of their home.
In 1967, it was decided to go national and the first National Conference was held in Washington, DC, which elected William Nelson of Utah as the first National President. The headquarters was then moved to Inglewood, California and the City Treasurer, Stan Jones, was elected by the Board as the new Executive Director. In 1978, the Board elected Beth Durocher as the Executive Director and the headquarters was moved to San Pedro, California. The Executive Director was the wife of an Air Force Officer who was transferred to Davis-Monthan Air Force Base. At this point the headquarters was moved to Tucson, Arizona. Headquarters later moved back to Redondo Beach, California.
In 1973 the University of Wisconsin-Oshkosh became the first University to offer classes for continuing education in finance. In 1979, the first CMFA professional certifications were awarded at the annual conference in Culver City, California.
In 1989, Stacey Crane was hired as Executive Director, and the office moved to 1420 16th Street in Washington, D.C.
In 1990, the Investment Policy Program was created.
In 1991, the Associate Member Advisory Council / Liaison Committee was formed.
In 1992, the CMFA is available to County Treasurers and Special Districts.
In 1993, Historian, Carl Levi re-writes the MTA US&C Bylaws.
In 2001, the association changed their name from MTA US&C to APT US&C, at the Cleveland Ohio conference.
During the 2003 Annual Conference, the CMFA Committee recommended that the CMFA credential be changed to Certified Public Finance Administrator (CPFA). The membership agreed with the change, making the new name effective.
In 2007, the Certified Public Funds Investment Manager Accreditation program was established.