APT US&C's Investment Policy Program provides public investors with guidance and technical assistance in developing a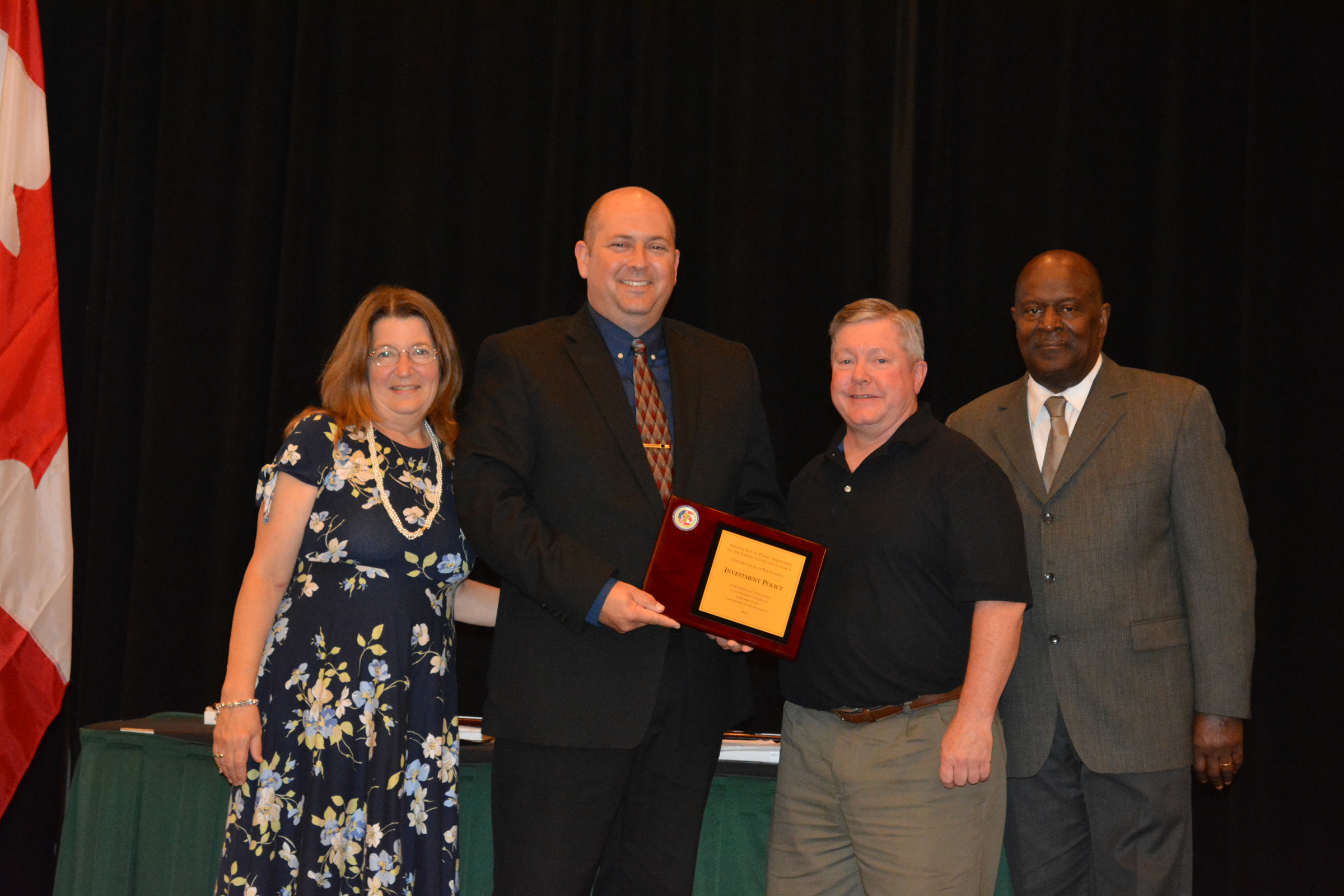 comprehensive written investment policy. The Model Investment Policy includes elements the Association deems essential to a written investment policy, and establishes an outline upon which treasury officials may develop their own policies. Complete the process by getting your investment policy certified by APT US&C. To become certified, you need to submit your investment policy, provide pertinent information about your policy and portfolio, and submit a processing fee. 
Resources
What are the benefits of having your Investment Policy Certified?
The trust and confidence that your governing body and its corresponding public constituency receives from knowing that you not only have taken the time to draft an Investment Policy, but you have taken the extra professional step of having the APT US&C review and certify that it is a professionally accepted policy. APT US&C recommends you recertify your policy at least every five years.
How and why does APT US&C certify Investment Policies?
The Investment Policy Certification Committee is comprised of 15 public and private sector volunteers that serve as reviewers. They come from across North America and are assigned to five teams ranging from two to three volunteers each, who then review policies. For your policy to receive certification it must be approved by all reviewers on the 18 areas spelled out in the APT US&C model policy.
For your policy to achieve certification it must adequately address:
Policy
Scope
Prudence
Objective
Delegation of Authority
Ethics and Conflicts of Interest
Authorized Financial Dealers and Institutions
Authorized and Suitable Investments
Investment Pools/Mutual Funds
Collateralization
Safekeeping and Custody
Diversification
Maximum Maturities
Internal Control
Performance Standards
Reporting
Investment Policy Adoption
Glossary
If your policy does not receive an adequate score to pass, you receive a critique to help you understand any problem areas or deficiencies; you may then modify your policy so it will reach the professional standards required for the APT US&C certification.
Why would you want to get your policy certified?
Over the years there have been a number of financial missteps in a number of large and small entities. If any of these organizations had taken the time to have their Investment Policy certified by APT US&C, they most likely would have been able to avoid the pitfalls that resulted in missteps and mistakes.
If you create a policy that reaches the certification standards set by APT US&C, you will be assuring yourself - and all the stakeholders in the community you serve - that you are abiding by professional standards established to ensure prudent management of public funds.
Once your policy is certified, display your plaque with pride to your elected officials and public, it will help provide confidence that their funds are professionally managed.
The Investment Policy Certification Committee recommends that you revisit your policy and have it reviewed and approved by your governing body annually. The committee also recommends having your policy recertified by APT US&C every five years.
Questions
Any questions concerning the Investment application or the Investment maintenance application can be addressed to Roger Wisecup, who is the Treasurer of the City of Ames, and is the current chair of the APT US&C Investment Policy Certification Committee.
He can be reached by phone at (515) 239-5119, by mail at 515 Clark Avenue, Ames, IA 50010 or by e-mail at [email protected].