The Phillips Award was instituted in 1980 to annually recognize one APT US&C member for their professional leadership and significant contributions to professional treasury management. This is the Association's most prestigious award, and was created to encourage and recognize the development of innovative programs in the field of public finance.
2023 Phillips Award Honoree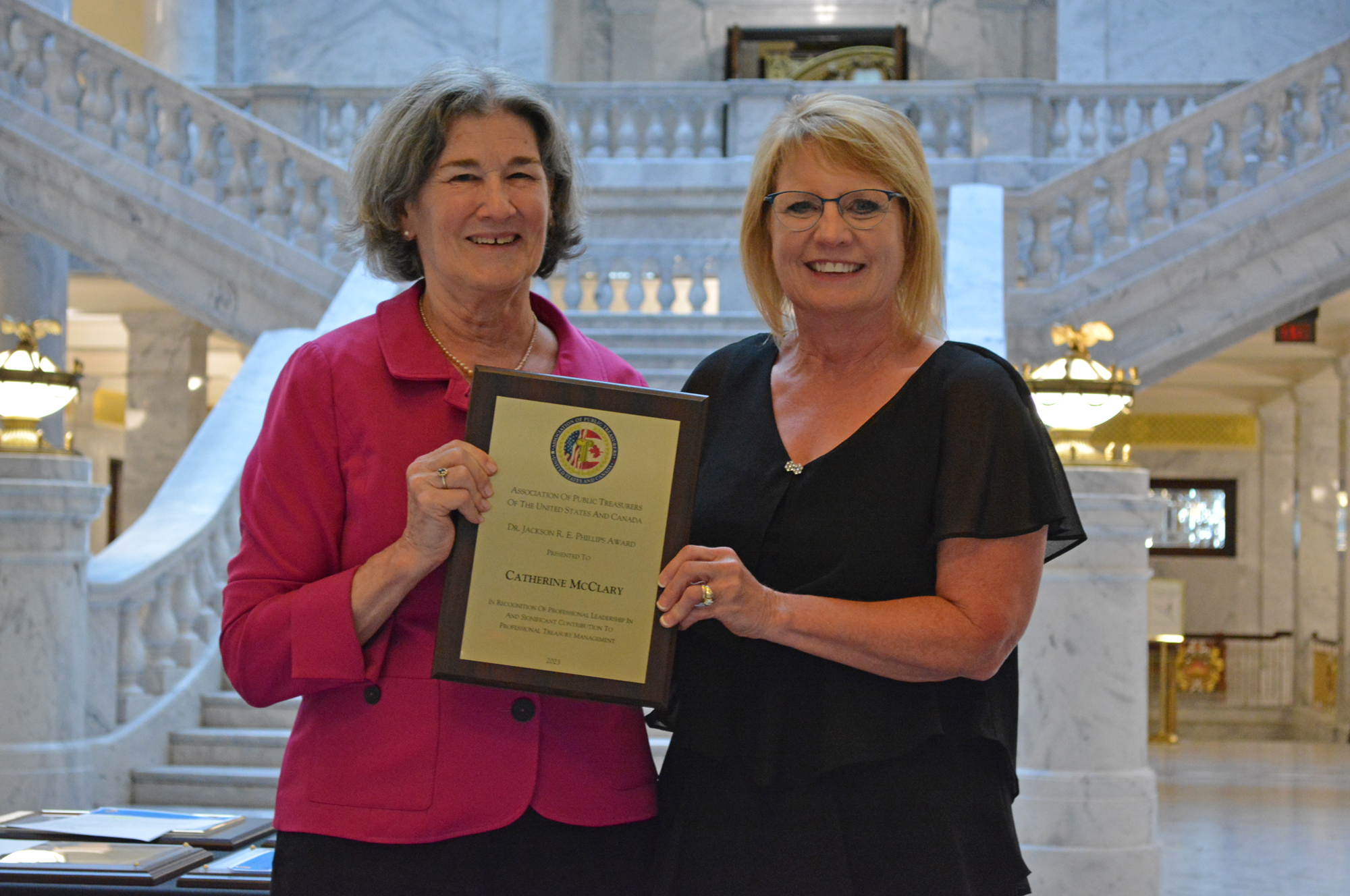 The 2023 Dr. Jackson R.E. Phillips Award Honoree is Catherine McClary, Treasurer for Washtenaw County, Michigan. 
Catherine has been an active member of APT US&C since 2007, a member of her state treasury association since 1998, and is a true advocate and supporter for both Associations and continuing education and training for treasury professionals. She maintains both the Certified Public Funds Investment Manager (CPFIM) and the Certified Public Finance Officer (CPFO) national certifications.
During the pandemic, Catherine worked tirelessly to shift her municipality to a remote workforce while ensuring best practices for both staff and municipality. She was involved with online training platforms for treasury professionals across a multitude of state associations and actively engaged in legislative issues that impacted municipalities at all levels.
Catherine has served as a trainer for new treasury professionals, held several leadership positions at both state and county associations, is an active member of the Government Finance Officers Association and served on its Treasury and Investment Committee.
There are a number of special projects Catherine has worked on within her own municipality, including working with her county officials to identify automation opportunities to support treasury office functions, exploring the expanded use of a virtual assistant program in other areas like human resources and procurement.
Among many achievements from Catherine's lifetime commitment to public service, Catherine has also spearheaded a program to fix a generations-old problem that was causing huge issues for community residents. Because years and years of discriminatory practices have forced individuals of African-American descent to purchase homes informally, their descendants ended up with no legal claim to family homes that had been passed down through generations. The "Home for Generations" program of Washtenaw County, Michigan, has helped return more than $1 million dollars in property wealth to the rightful property owners in just a few short years.
Catherine is a true testament to what it means to be a public servant – if you see her, please congratulate her on being recognized with the 2023 Phillips award.
2019 Phillips Award Winner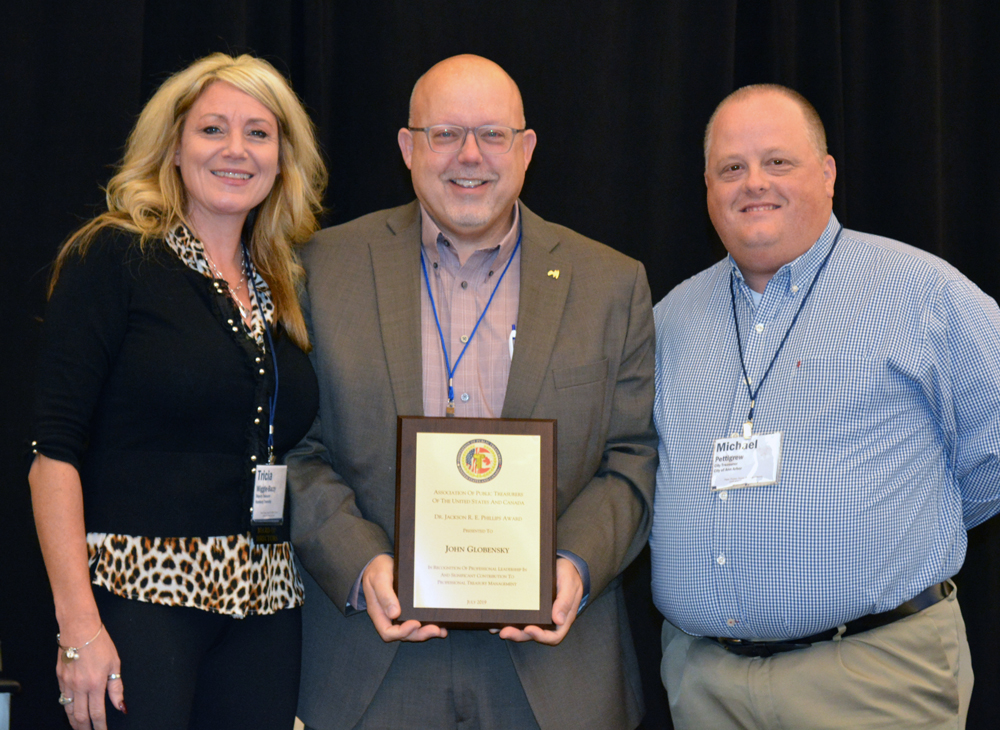 The 2019 Dr. Jackson R.E. Phillips Award Honoree is John Globensky, City Treasurer for Grand Rapids, Michigan. Mr. Globensky personifies the intent of the Phillips award: he has played a vital role in the technological advancements that have Grand Rapids to achieve its vision of becoming a "Digital First" city.

Mr. Globensky has spent countless hours detailing a vision of how a robust online payment system could work; how the backend systems could tie together and present an accurate snapshot of a customer's debts to the City; how payments could be collected for multiple items and accurately accounted for was a massive undertaking and achievement. Under his leadership, Grand Rapids launched the first of its kind website and payment app that allows water, property tax, refuse, parking tickets, and more to be tracked and paid through one application.

Just as importantly, Mr. Globensky takes the commitment to professional treasury and his peers very seriously. He is active in supporting and advising fellow treasures, is one of the leading authorities and contributors to the Michigan's Treasurer's online forum that allows Treasurer's across the State to ask questions and collaborate on topics affecting municipalities. He is also an accomplished and highly sought-after speaker. We congratulate John, and thank him for his contributions and dedication.
See John's response here. 

Do You Know Someone Who Should Be Considered?