2019 Phillips Award Winner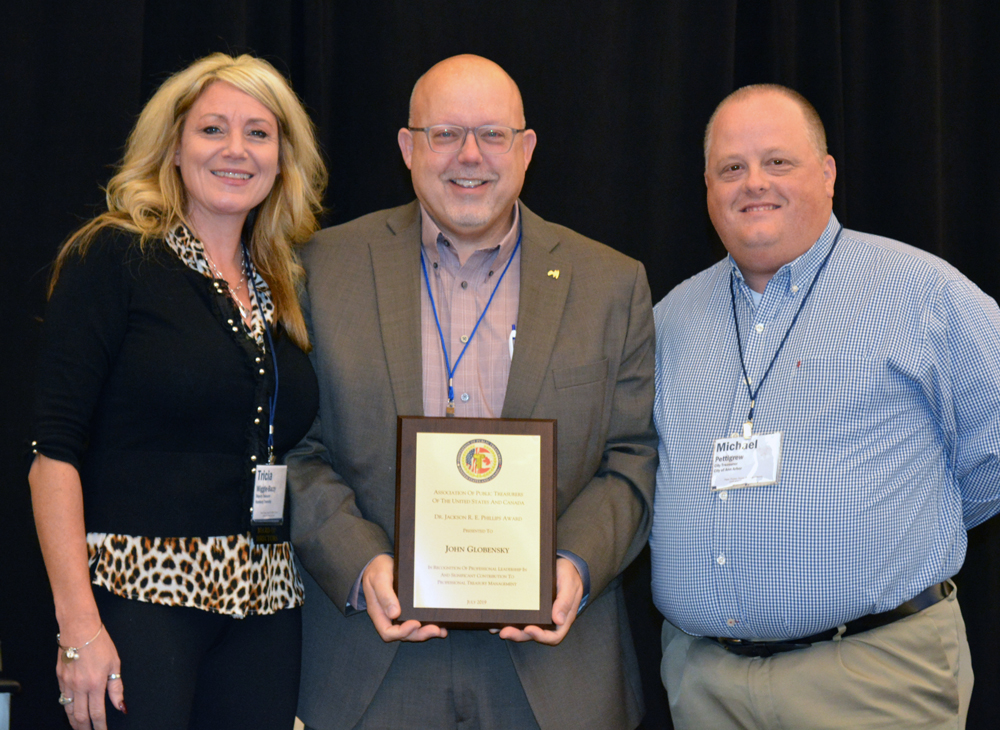 The 2019 Dr. Jackson R.E. Phillips Award Honoree is John Globensky, City Treasurer for Grand Rapids, Michigan. Mr. Globensky personifies the intent of the Phillips award: he has played a vital role in the technological advancements that have Grand Rapids to achieve its vision of becoming a "Digital First" city.

Mr. Globensky has spent countless hours detailing a vision of how a robust online payment system could work; how the backend systems could tie together and present an accurate snapshot of a customer's debts to the City; how payments could be collected for multiple items and accurately accounted for was a massive undertaking and achievement. Under his leadership, Grand Rapids launched the first of its kind website and payment app that allows water, property tax, refuse, parking tickets, and more to be tracked and paid through one application.

Just as importantly, Mr. Globensky takes the commitment to professional treasury and his peers very seriously. He is active in supporting and advising fellow treasures, is one of the leading authorities and contributors to the Michigan's Treasurer's online forum that allows Treasurer's across the State to ask questions and collaborate on topics affecting municipalities. He is also an accomplished and highly sought-after speaker. We congratulate John, and thank him for his contributions and dedication.
See John's response here. 

Do You Know Someone Who Should Be Considered?